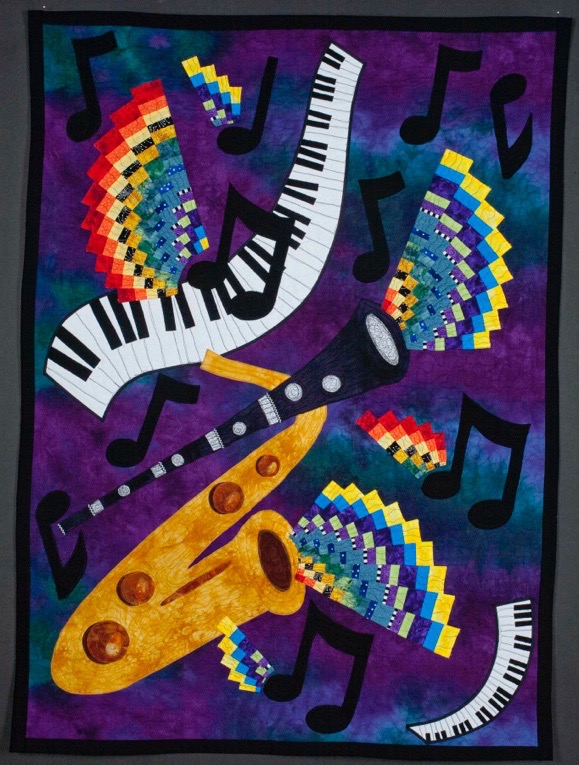 About
The inspiration for this quilt was jazz music.  One of the characteristics of jazz is that individual players, with their distinctive style and tone, come together with syncopation and rhythmic patterns, and pizzazz … jazz happens!
Materials:  My own hand-dyed cotton and commercially printed cotton fabric; raw-edge appliquéd, machine quilted by the artist on a home sewing machine.
Size:  43" W x 58" H
Exhibited at
This quilt was selected to be in the 2010 International Textile Biennial and on display in San Jose, Costa Rica and at the University of Costa Rica in Limon.  The show was co-sponsored by the US Department of State and the Costa Rican government, and curated by Carolyn Mazloomi.

In 2011, it was accepted to the Healing Arts Project sponsored by the McCollough Hyde Memorial Hospital in Oxford, OH.  It won a Purchase Award and was selected to be on the cover of the program/catalog. It now on permanent display at the hospital.