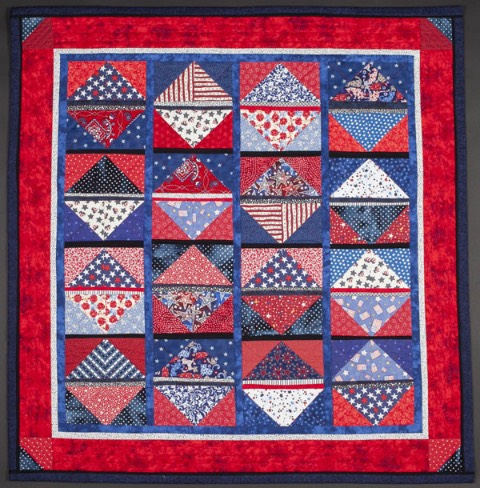 About this quilt
This quilt is based on the West African Adinkra symbol "Mmere Dane,"  a symbol of change, which, when translated means Times Change. 
In our world, there are constant changes in societal values and attitudes, technology, politics, world peace, world strife, etc. Fighting wars for freedom and against terrorism is a world-wide challenge.  Time changes the nature of war, but the consequences of war do not change.  There are always those who make the ultimate sacrifice, some become wounded warriors, and others become unwilling heroes. 
This Adinkra symbol-inspired quilt was assembled using a black strip as a memorial symbol to honor those who gave their lives, and a red strip to honor the wounded warriors and heroes. The units (see below) were attached to each other in the strip-weave fashion. The addition of the extra triangle at the top and bottom of each strip gives the quilt a more traditional quilt look - achieving my goal of connecting the two cultures.
I cut the shapes using only scissors, and machine-pieced and quilted it on my home sewing machine.
Size: 45.5" x 48"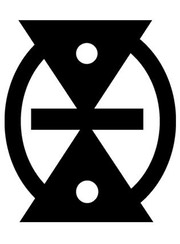 The African Adinka symbol of change -  "Mmere Dane" above. Below are samples of the units inspired by the Adinkra symbol.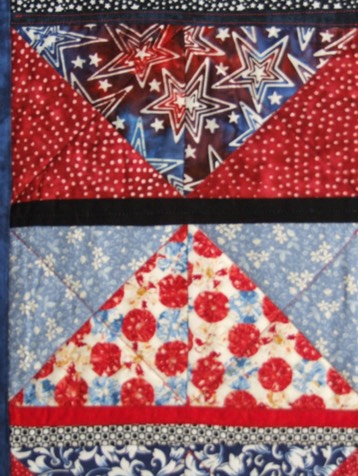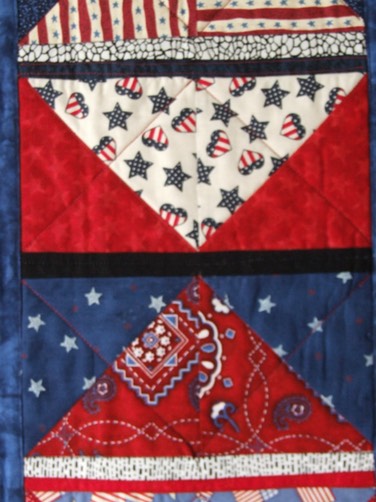 Exhibited at: 
Member's Showcase at the Hamilton, Ohio Fitton Center for the Creative Arts, 2012