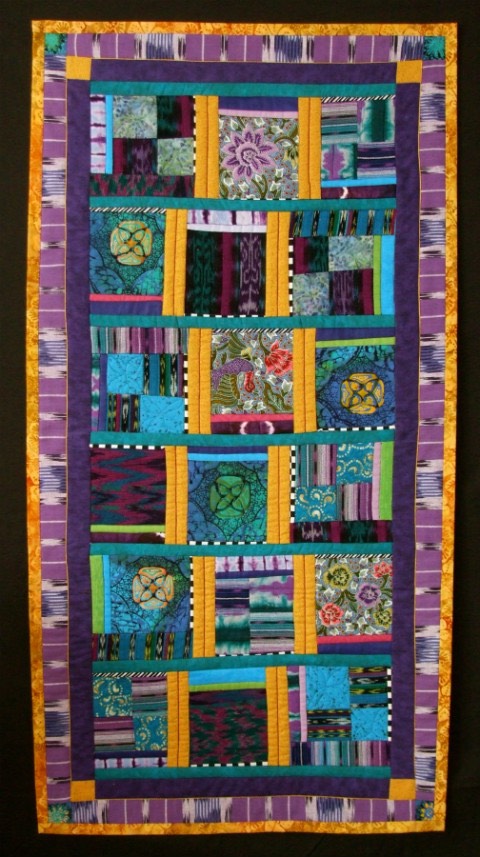 About this quilt
This inspiration for this art quilt was the ethnic fabric in the quilt.  These beautiful fabric "jewels" enticed me to bring them together to in a way that would show off their uniqueness while enhancing each other. 
The fabrics are from Africa, Guatemala, Indonesia, India, Java, and Malaysia, as well as domestic printed fabric.  
I used variations of the simple, yet elegant square and rectangle, and artfully assembled them using the African strip-weave technique, turning the vertical strips horizontal to sew them together.
The strip-weave textile technique is one in which large numbers of strips of woven cloth are sewn together, usually vertically.  The weaver includes bright colors with repeating designs, and when sewn together create an overall asymmetrical pattern.
The shapes were cut using only scissors, no rulers, and it was machine pieced and machine quilted on  my home sewing machine.
Size:  25.5" x 49"
Exhibited at
 Hamilton, Ohio Fitton Center for the Creative Arts Invitational mixed media show. 2011